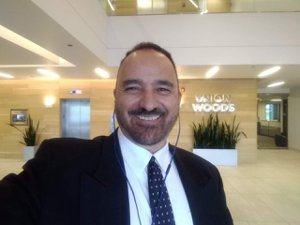 Max Giordani is 110% focused on providing you with the best real estate transaction, with your best interest in mind. If it isn't good for you, it isn't good for him. Max is down-to-earth and has extensive experience in sales, marketing, including digital marketing. He has been mentioned in a Forbes Magazine edition. Fluent in Portuguese and basic Spanish, Max can assist all types of clients regardless of price range.
Max is proud to be affiliated with Windermere Real Estate and the Ward Luxury Group Team, offering you with all the modern search and selling tools that you need, plus years of home pricing and negotiation skills to assist you with all your residential real estate needs.
Max enjoys health and wellness, road trips, the outdoors, the gym, reading and hiking around Utah's trails. Max has extensive experience interacting with all types of personalities and at one time he serviced customers as a flight attendant and ticket counter agent for U.S. Air. He can help you find the right home and professionally sell the one you have for the best terms.
Max is a multiple award-winning Realtor with an impeccable track record with both the Utah Division of Real Estate and fellow brokers and agents.
Contact Max today at: 801-718-7267 or Max@WardLuxuryGroup.com